38.   Symbiotic Relationships
Different forms of life are completely dependent upon each other. At the broadest level, the animal kingdom depends on oxygen produced by the plant kingdom. Plants, in turn, depend on carbon dioxide produced by the animal kingdom.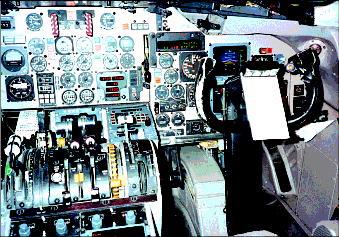 Figure 17: Arctic Tern Migration Routes and Cockpit. The Arctic Tern, a bird of average size, navigates across oceans, as shown above, with the skill normally associated with navigational equipment in modern intercontinental aircraft. A round trip for the tern might be 22,000 miles. The tern's "electronics" are highly miniaturized, extremely reliable, maintenance free, and easily reproduced. Furthermore, this remarkable bird needs no training. If the equipment in the lower picture could not have evolved, how could the tern's more amazing "equipment" have evolved?
Equally amazing is the monarch butterfly which flies thousands of miles from breeding grounds in Canada to wintering grounds in Mexico.  In its pinhead-size brain, the butterfly processes information from its antennae and navigates using a magnetic compass and sunlight.
More local and specific examples include fig trees and the fig gall wasp,a the yucca plant and the yucca moth,b many parasites and their hosts, and pollen-bearing plants and the honeybee. Even members of the honeybee family, consisting of the queen, workers, and drones, are interdependent.  If one member of each interdependent group evolved first (such as the plant before the animal, or one member of the honeybee family before the others), it could not have survived. Because all members of the group obviously have survived, they must have come into existence at essentially the same time.  In other words, creation.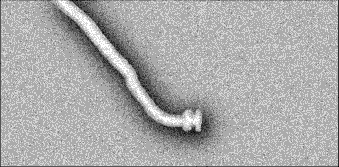 Figure 18: Bacterial Motor. Drawing based on a microphotograph of the flagellum of a salmonella bacterium.
Figure 19: Illustration of a Bacterial Motor. Although no one completely understands how these tiny motors work, many studies have deduced the presence of the above intricate components.