Below is the online edition of In the Beginning: Compelling Evidence for Creation and the Flood, by Dr. Walt Brown. Copyright © Center for Scientific Creation. All rights reserved.

Click here to order the hardbound 8th edition (2008) and other materials.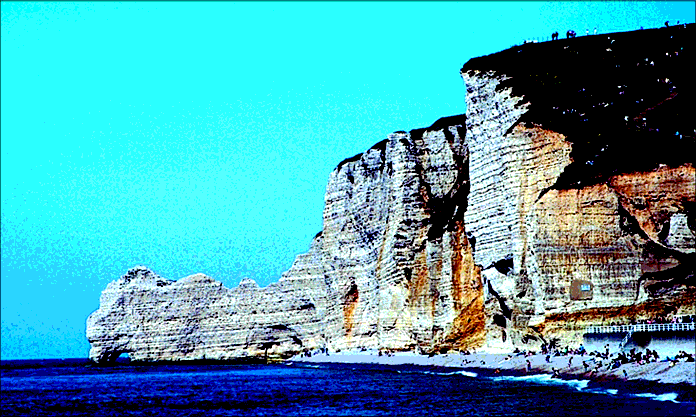 Figure 151: White Cliffs. An extensive layer of limestone is exposed on both sides of the English Channel: in the cliffs of Normandy, France (top) and the White Cliffs of Dover, England (bottom). This 600  –1,000-foot-thick layer extends under the Channel and far into England and France. Was this region a shallow sea that somehow accumulated all this limestone, or was this limestone swept out of the subterranean chambers as the flood waters erupted onto the Earth's surface?  Answering this question will provide insight on the geologic history of the entire Earth—and much more.